Top 5 Jobs for Foreigners – Convenient, Fastest and Qualified
In this article, I will give you top 5 Jobs for Foreigners. Over the past decade, many foreigners have decided to choose Vietnam as the second country to live in. That is why companies in Vietnam always create opportunities for foreigners. According to the seventh edition of the HSBC Expat Explorer survey if you want to earn the six-figures salary, head for Asia! In there, 15% of expats in Vietnam earn over $250,000, compared to the global average of 7%. Most of the work is concentrated in Ho Chi Minh City. For a sustainable financing, take a moment to read this article. It will help you pretty much
How to find a job in Vietnam
First of all, make sure you have a complete and detailed CV. Next, look for a job that you are passionate about Because it will give you more motivation every day to work. The last step, you just need to spend the time to visit some websites below. Here are some websites that have a high response rate. So, it will be very convenient for you if you need quick contact
If you are already in Vietnam, you can also be successful by searching the local newspapers. Although, if you are considering this option, it will be crucial to understanding Vietnamese properly. Searching in expat forums can also provide some results. Secondly, this following job is very popular in Vietnam for foreigners. So, you can take into consideration some characteristic of work before deciding to apply for it
1.Teacher/Lecturer
Obviously, this is the most popular job in Vietnam and some ASEAN countries. As you may know, education is always a top priority in every country because it has a direct impact on the national economy. That is the reason why most universities in Vietnam have created the chance for students to integrate into global knowledge. Moreover, English language centers are increasingly established, so, you don't need to worry about jobs opportunity if you are a native English speaker that is. Let's look at some attractive benefits below
Job Description: English teacher or Lecturer for some major such as Marketing, IT, Sales, etc
Workplace: University or English Center
Income: $15 to $100 per teaching hour
Requirement: The criteria for foreign language instructors are very competitive now, requiring expats to hone their teaching skills and English knowledge
Other benefits: it totally depends on the deal between you and employer
Some pocket address: 
ILA Vietnam
51 Nguyen Cu Trinh, District 1, Ho Chi Minh City
VUS
189 Nguyen Thi Minh Khai, District 1, Ho Chi Minh City
British Council
25 Le Duan, District 1, Ho Chi Minh City
ACET
187 Vo Thi Sau, District 3, Ho Chi Minh City
2. Food Providers/Waiter
In recent years, the Vietnamese have the desire to enjoy the more foreign foods. Many international restaurant brands such as McDonald, KFC, Starbucks, etc. spot their golden chance and exert their presence in Vietnam. So, this is also a chance for you to open a food and beverage store for foreign food. These places attract not only foreigners but also local people who want to experience authentic foreign food and culture right in their home country. Base-on your experience in management and operation, you can earn the amount of money ideally for every month.
In Ho Chi Minh City, especially in District 1, it has many restaurants and hotels whose are designed with modern and luxury style. It always attracts travelers from different countries, and these place often open some position for the foreigner because those customers almost come to expat, so they often face difficult about language barriers.
3. IT
We are moving into Industrial 4.0 Revolution, so technology becomes an irreplaceable part of human life. In Vietnam, there are many technological start-ups and they always prioritize for expats some special position with high benefit and salaries. This job also requires the high technology skills and some necessary skill such as critical thinking, communication and the most important is resilience ability because you will face many struggles in the changes of the world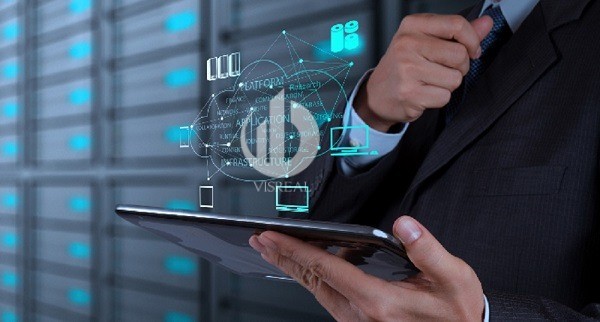 Job Description: Depends on the deal with the employer
Workplace: some local or global companies
Income: $1500-$2000 per month
4. Real estate broker
Vietnam is a country that has nice natural resources, so, it always a potential point to develop the real estate sector. In many years, there is a lot of buildings, land which has a great location needs to offer to the customer. Then, some agent company is established to serve these desires of the customer. Moreover, in any city/ province where foreign direct investment and state-sponsored investment projects flooded in, land and property prices soared. Many realtors make a fortune by taking advantage of the explosive growth, wild price fluctuation, and information asymmetry in Vietnam's property market. For expats living in Vietnam, with the right information and connection, they can easily work as real estate brokers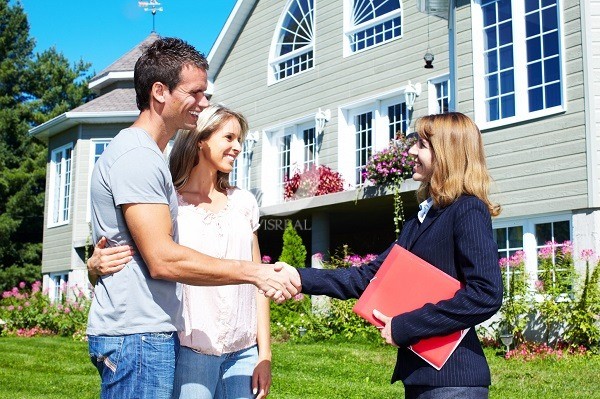 5. Freelancer
If you are not available to come to the company and office. Working at home with flexible hours is the best choice for you. It has a variety of jobs such as an online writer/content marker, or graphic designer (this is the most job is found by many employers). You should know how to build your profile/CV become more attractive on the website, then, the employers can impress on that. You can find some job with the below website that is evaluated high respond and belief
If you are already in Vietnam, you can also be successful by searching the local newspapers. Although, if you are considering this option, it will be crucial to understanding Vietnamese properly. Searching in expat forums can also provide some results.