Cantavil Premier Complex is located in front of Hanoi Highway, An Phu Ward, District 2. With 36 floors and 2 basements, this is the tallest apartment project in Ho Chi Minh City. HCM with a total height of 144m is built on a land area of 11,170.3m2 has been planned.
Cantavil Premier is located right in front of Mai Chi Tho Avenue, very convenient position to go to the city center or the famous shopping and dining of the city.
It takes 20 minutes to move Taxi to Tan Son Nhat Airport
5 minutes to international school BIS, AIS, VUS, …
10 minutes to Ho Chi Minh City center
15 minutes to go to Long Thanh Dau Giay expressway
20 minutes to go to industrial parks, export processing in Dong Nai, Binh Duong
The project consists of a 54-meter high 10-storey podium dedicated to the Parkson department store shopping complex, modern cinema complex, entertainment and dining area, swimming pool, gym, sauna and steam room. , Golf Gym and office for rent.
Trade Center
Located on floors 1 to 6 of the Cantavil Premier 36-storey complex, with a total area of ​​approximately 30,000 m², being the first international shopping, dining, entertainment and entertainment center in the world. East area of ​​the city. Cantavil Premier is truly a shopping paradise for those who love shopping, you will find hundreds of fashion brands, cosmetics, jewelry … famous world with thousands of high-end products, unique.
Cantavil Premier is a place for all gastronomic gourmets, a place to gather dishes from all over the country with delicate, nutritious dishes characteristic of every country in the cuisine. Countless food stalls and luxury restaurants or enjoy the comfort of romantic corner café with friends and relatives.
Excite your senses at the 7th floor of the Cantavil Premier complex, which is designed in a contemporary style with extremely impressive multi-dimensional sound systems and modern movie projection systems, It gives you the best experience possible.
Office
Located on floors 8 and 9 of the Cantavil Premier 36 floor complex in District 2, located on the Hanoi Highway and East-West Highway, the main streets of Ho Chi Minh City, the Cantavil Premier Office is the optimal choice of businesses.
With modern style design, making full use of natural light combined with multi-dimensional open space layout together with the luxurious interior of Cantavil Premier Office not only brings the ideal working environment but also the pride of the business, the corporation set up offices here.
Apartment
Cantavil Premier apartment building from floor 11 to floor 36 includes 200 apartments with youthful style of modern architecture combining with the right style of classical architecture in a modern look in each street. design features.
Each floor has only 4 apartments designed in the corner with natural light flooded into each apartment, and each building consists of 3 lifts dedicated to residents with entrance exit cup off central commercial area. Each tower consists of 4 Duplex Penthouse floors 35 & 36.
Not only own sophisticated space with luxurious interiors inside the apartment but also the most beautiful sight of Hochiminh city,Cantavil Premier Apartments where you can admire the sparkling colorful lights of the city with the majestic and splendor beauty of Phu My Bridge at night or rise up to greet the sparkle glow of dawn slightly shining down the meandering poetic Saigon River.
More than that, the Cantavil Premier seems to shorten the distance, just steps away from shopping at the upscale shopping mall, experiencing the latest movies in the modern cinema complex. Take care of your health in the gym and fitness club or relax in the pool area … with your friends and relatives.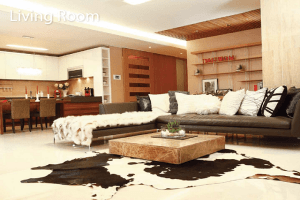 Types of apartment area in Cantavil Premier An Phu District 2:
Type A: 176.53 m2 – 4 bedrooms (46 apartments)
Type B: 125.15 m2 – 3 bedrooms (95 apartments)
Type C: 111.03 m2 – 3 bedrooms (50 apartments)
Duplex type: 321.96 m2 – There are 2 apartments
Type DB (Duplex): 227.55 m2 – There are 4 apartments
Duplex type: 199 m2 – 2 apartments
With the level and experience of the owner. Cantavil Premier is really the ideal place for your life. With a lot of advanced facilities at the project to cater to your needs like:
1st to 6th floor: PARKSON Commercial Center with total area of about 30.000m2, is the first international center for shopping, enjoying cuisine with the food court along with entertainment area in the East of Ho Chi Minh City
6th floor: Eastern and Western Restaurant, Food Court, Fast Food
7th floor: LOTTE Modern Cineplex
10th floor: Outdooor Swimming Pool, Fitness Center & Spa, Yoga, Aerobic, Golf center, Ping- Pong Room, Kids land and Mom's zone, Reading room, Book Café, Guest Room and Conference Room
Ground floor: Kindergarten & Community Room
Basement: 2 Parking Basements
Next to Metro Supermarket, international school (ACG, IS, BIS, AIS, Bamboo)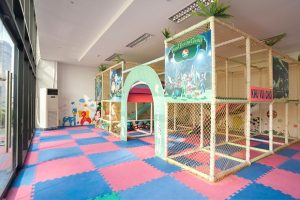 With a favorable location, Cantavil Premierhas confirmed the level of a luxury apartment project of Ho Chi Minh City.