Famous  with majestic natural beauty. The central coast region Island is a gathering place for beautiful landscapes that need to be discovered by people who love the real experience.
1. San Ho, Ninh Thuan Province
Coral Island is located near Vinh Hy bay, Ninh Thuan. This destination is often confused with Hang Rai. The sprint scene on the island's surface to reveal green mossy cliffs at dawn is one of the things that attracts tourists here, especially photography lovers.
Walking in the middle of the coral corridor, you will feel like going between the world of the ocean, the terrestrial half and the underwater half. However, visitors need to be careful when going away by the pretty sharp cliffs and slippery by moss.
2. Phu Quy, Binh Thuan
Phu Quy Island, also known as Cu Lao Thu, is located 120 km from Phan Thiet (Binh Thuan). The summer discovery spot is loved by many young people. This is the most remote island of Binh Thuan province, attracting visitors by deserted beaches, unspoiled natural scenery. The only way to get to the island is by train, which takes about 4-6 hours.
Some places should be explored on the island: Cao Cat mountain, island flagpole, Phu Quy lighthouse on Cam mountain, Van An Thanh whale temple, wind power field, Ngu Phung embankment, Mo Thay. Don't forget to take the time to go to the beach in the early morning or late afternoon.
You can eat seafood in raft villages at quite cheap prices. Dishes should be tested, including the crab and the moon crab. You can ask the hotel owner to help you.
3. Diep Son, Khanh Hoa Province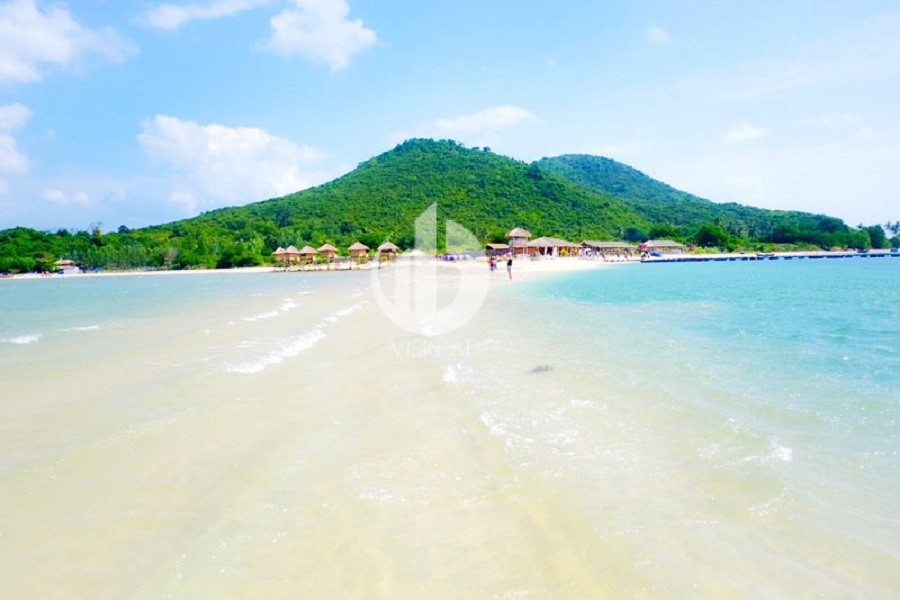 Diep Son Island is located in the waters of Van Phong Bay, Khanh Hoa Province, about 500 km from Ho Chi Minh City. This place is famous for walking experience in the middle of the ocean. The desert beaches, blue sea water, Diep Son attracts tourists to discover the lives of more than 80 households on the island.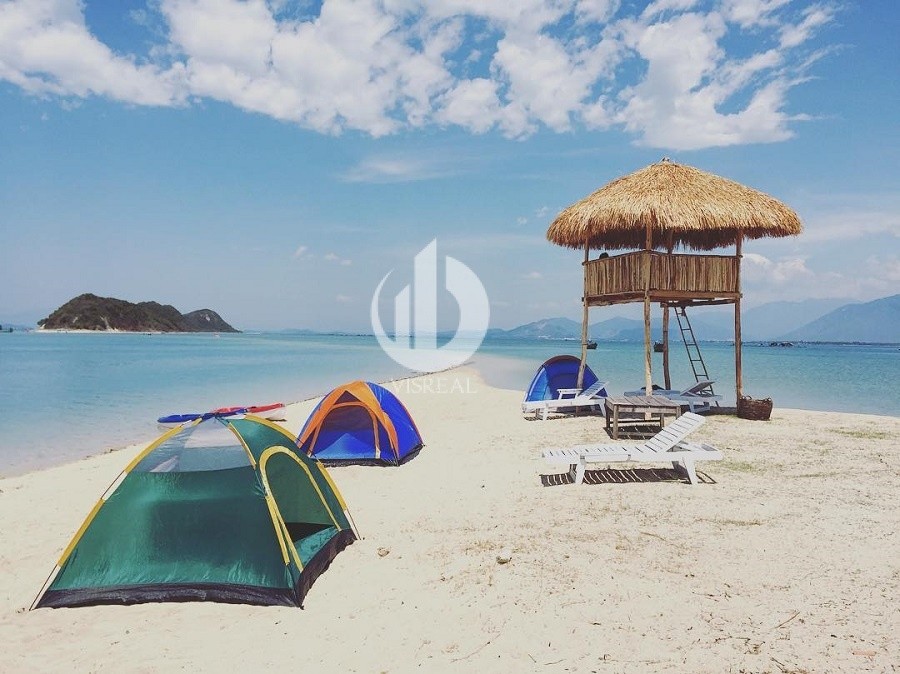 The island is also the ideal shooting point for many young people. When you come here, remember to spend time to visit Van Gia town and try seafood dishes. A plate of fresh oysters filled or snails at restaurants on the island is affordable.
4. Cu Lao Cau Island, Binh Thuan Province
Cu Lao Cau Island or Hon Cau Island is a small island in Tuy Phong district, about 90 km from the center of Phan Thiet. White sandy beaches, clear blue sea and majestic rocky beaches attract wild lovers.

To get to the island, you can depart from many points, most commonly in Lien Huong town or Phuoc The fishing port, Vinh Tan commune. The outstanding activities on the island are diving and watching coral, exploring natural rocks. Some must-check sights are: Hang Ba Hon, Gieng Tien, Bai Tien, Hang Tinh Yeu, Khe Sung Cuong, Bai Lo Bai, Nam Hai temple.
5. Hon Kho Island, Binh Dinh Province
Hon Hon is a famous tourist destination in Nhon Hai, nearly 20 km from the center of Quy Nhon. The island is only about 5 minutes away from the fishing village. This place is pleased with tourists thanks to the wild scenery, clear blue sea, undulating rocks. You can experience water sports services such as going banana boat, driving a motorbike, pulling a parachute … There are few lunch services here, if there is a need to reserve.
Come to Hon Kho, you have to diving experience. The price of renting boats to the island is around 200,000 – 300,000 VND, transporting 5-10 people, 10-15 minutes time. You can also book a tour by canoe. Tour usually takes guests to Nhon Hai, then goes to Hon Kho bathing, playing water sports games, checking-in at the wooden bridge built on rock rapids. Each journey lasts about 2-3 hours, priced from VND 180,000 per person (not including cars to Nhon Hai, lunch).