Dubbed the "new center" of Saigon, Thao Dien District 2 emerged with high-end real estate projects, luxury villas, extremely high-quality cafes … are causing the attention of domestic and foreign investors. Thao Dien is also really becoming an ideal place to settle for successful entrepreneurs, young intellectuals and foreigners coming to live and work in Vietnam.
Thao Dien is located in the north of District 2 with an area of ​​375.87 ha. Formed on the basis of a part of the area and demographics of An Phu commune, the West and the North borders Binh Thanh district across the Saigon River, the South borders Binh An and An Phu wards, the East borders An Phu ward.
The year-round climate in Thao Dien is characterized by a tropical monsoon climate with two distinct rainy and dry seasons. The rainy season starts from May to October and the dry season lasts from November to April next year. The temperature in Thao Dien averages about 27 degrees Celsius but it is located adjacent to the Saigon river winding along the vast green area, so the climate is cooler than many other places in Ho Chi Minh City.
If in the past, Thao Dien District 2 was known as a wilderness in the outskirts of the city with thousands of trees surrounded by no one. Currently, Thao Dien is known as a "rich house" with all kinds of villas, townhouses, apartments from middle to luxury … are really attracting many real estate investors. product. This is also the reason why real estate trading activities in Thao Dien District 2 are more exciting.
 Geographical location favorable
Up to now, it can be confirmed that the competition with District 7 Phu My Hung could only be Thao Dien District 2, a place located in the South and a place in the East but there is one thing in common is where Attracting rich people in the city.
Back in 2011 when the real estate market was frozen, Thao Dien was heavily invested. After the market flourished again in 2013, the land price here became "more expensive" than ever before, even surpassing the Phu My Hung area that once "made rain" for a while.
Thao Dien owns a beautiful and beautiful location, located at the front of Hanoi Highway – the most important traffic road in District 2 and is considered the heart of the East, the gateway to the city center. . Located on this arterial road, the most prominent is the Metro elevated railway No. 1 Ben Thanh – Suoi Tien. After being officially started in 2012, Thao Dien real estate market welcomed the investment wave with a series of large-scale projects; attracting the attention of investors, contributing to promoting regional land prices fluctuate. Economic experts said that when Metro Line 1 (Ben Thanh – Suoi Tien) came into operation in the future, connecting with the city center and eastern districts like District 9 and Thu Duc will become easier, of which Thao Dien is the area that benefits most.
Because of these reasons, it can be seen that Thao Dien meets all conditions to develop into a new urban area with progress and modernity in accordance with the orientation of District 2 in the future. Therefore, it is understandable that rich families choose to live and work in Thao Dien.
Infrastructure is constantly evolving
Located on the banks of the poetic Saigon River, Thao Dien has made considerable strides and increasingly affirmed its position and constantly developed.
Proving this is the infrastructure that is always invested, the main roads leading to Thao Dien area are real estate investors as well as the People's Committee of Thao Dien Ward, expanding and beautifying the entrance and exit. Traffic benefits for all vehicles. Along with the Metro line that is being formed, infrastructure items that have been implemented in Thao Dien can be mentioned as: Project to build a road connecting Nguyen Van Huong Street to Hanoi Highway. After completion, the road connecting 1.5 km has a hot asphalt concrete structure, from 25m – 35m wide, including 3 intersections on the route. In addition, the construction package for the traffic branch from the Black 2 bridge to the Black 1 bridge has opened the traffic and the branch from the Black 1 bridge to Quoc Huong road is deploying the new ground.
Following the development of the above infrastructure projects, a series of mid-to high-end apartment projects in Thao Dien area have also been invested in series such as: Masteri Thao Dien, Thao Dien Pearl , Gateway Thao Dien, Metropolis Thao Dien, Tropic Garden and the latest project Q2 THAO DIEN, Masteri An Phu …
Modern living environment close to nature
One of the main reasons why trading and trading real estate in Thao Dien District 2 became bustling is because this place has created a modern living environment, comfort and quality, seems to meet all love. demand of those who are planning to buy houses here.
Thao Dien is an area with transport infrastructure implemented in parallel and completed before housing projects are built, ensuring convenience for fast travel and solving traffic congestion.
The outstanding facilities at Thao Dien include: international school (Luong Dinh Cua, International Australia …), Mega Market supermarket (old Metro), Vincom Mega Mall, Estella Place, District 2 Hospital , restaurants, luxury restaurants. In addition, this area also has an ideal green living environment with many large villas, garden houses, cool green carpet on the bank of Saigon River, creating a comfortable and relaxed living space.
The outstanding facilities at Thao Dien can be mentioned as:
Ho Chi Minh City University of Culture
Saigon International University
Maritime College II
Kidzone Campus Bilingual Preschool
Press village
Post Office Hospital
Vincom Megamall Thao Dien
BigC Thao Dien Supermarket
An Phu supermarket
Thao Dien Village
CGV Cinema Thao Dien Pearl
Thao Dien BHD Cinema
The Deck Saigon River Restaurant
French restaurant
Saigon Outcast entertainment area
Starbuck Thao Dien cafe
The Coffee House Thao Dien cafe
The Factory Contemporary Arts Center art center
Fully converging the favorable factors for economic development as well as housing, Thao Dien District 2 promises to become a new civilized and modern urban center.
Thao Dien – Home to a series of stylish cafes and cafes
Few places in Ho Chi Minh City have many "luxury" cafes like in Thao Dien. Let's explore the 5 most prominent cafes only in Thao Dien:
Villa Royale Antiques & Tea Room
The highlight of Villa Royale Antiques & Tea Room cafe is the royal style, luxurious and cozy architecture. Here, you will be lost in the treasure chest of the world because of what the shopkeeper has collected. Moreover, tea cakes are served in English style, for those who are connoisseurs of tea and need to enjoy high tea style.
Address: 3 Tran Ngoc Dien street, Thao Dien Ward, District 2, HCMC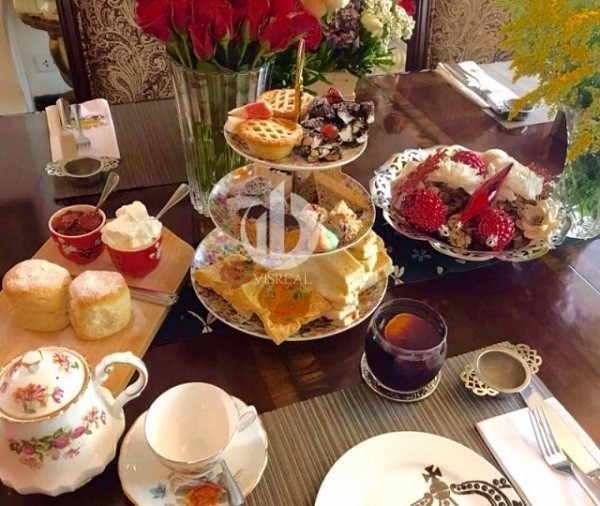 Thai Cong Warehouse
With a royal and luxurious décor, you can't help but be surprised when visiting Thai Cong Warehouse. The price here is of course worthy of what you spend as well as the investment of the shop. It is suitable for those who like novelty and luxury.
Address: 215 Nguyen Van Huong street, Thao Dien Ward, District 2, HCMC
Kokois
Kokois is known as a cafe combined with bars and souvenirs. Decorated style green forest, airy, just drinking coffee can find souvenirs very interesting.
Address: 24 Thao Dien street, District 2, HCMC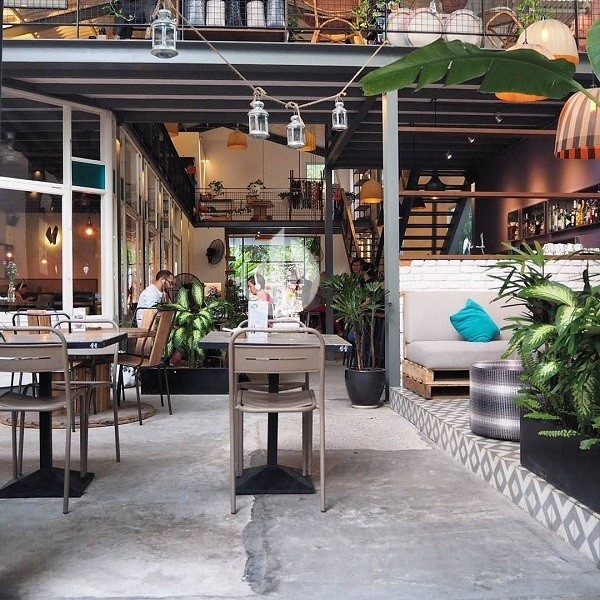 Mad House
Mad House cafe restaurant has luxurious French style, quiet space, deep part, suitable for couples or families. Especially, the price at Mad House is quite affordable so it is suitable for many users.
Address: 6/1/2 Nguyen U Di,  Thao Dien ward, District 2, HCMC
Mekong Merchant
Mekong Merchant cafe has Vietnamese village style architecture but the cuisine is a combination of Europe and Asia, delicious food, unique and diverse drinks. In addition, the campus of Mekong Merchan is very cool and friendly, will definitely bring a pleasant experience for the guests when visiting.
Address: 23 Thao Dien, Ward Thao Dien, District 2, HCMC
Thao Dien is truly an ideal settlement for stylish residents of Ho Chi Minh City. The number of apartments and houses here is quite limited because the development land will not open more.
If you want to live in this attractive Thao Dien area, please contact us, we will support you.