1. General Information
Property Name: Feliz en Vista
Location: Dong Van Cong Street, Thanh My Loi Ward, District 2, Ho Chi Minh City
Developer: Capitaland (Singapore)
Site areas: 2.6 ha
Contruction area: 6.058sqm
Total green area: 16.064sqm
No. of Unit: Apartment:  960
Area apartment: 57,77sqm – 500sqm (1 – 4 bedrooms, penthouse, duplex)
Tenure: forever for Vietnamese and 50 years for foreigners
Number of high floors: 4 block include 3 block with 34 storey apartment and 1 block is 5-star serviced apartment
The Project is well-located in District 2's Administrative Centre, on Dong Van Cong Street also very near to The New Urban Thu Thiem Area and well-connected to surrounding neighbohood and nearby provinces.
Feliz en Vista is a high-end condominium project of CapitaLand (one of Aisa Pacific's largest real estate companies) in Vietnam. Be the signature tower of the project, Feliz en Vista defines itself with the exclusive design derived from silk and the high privacy for future residents by the limited number of units. The project also puts its residents above the rest with its distinctive character and an unmistakable sense of class.
Feliz en Vista is the 8th residential project of CapitaLand in Vietnam with 873 residential units across three towers and one serviced residence tower.
2. Location
Convenient transportation at favourable position, which adjacent modern urban area.
Feliz en Vista property located at the intersection of Pham Van Dang – Dong Van Cong in Thanh My Loi ward, the existing administrative center in District 2. It takes only 5 minutes from Mai Chi Tho highway, the property is not only instant adjacent to modern urban areas but also convenient transport infrastructure.
Feliz en Vista is located in the center of Thanh My Loi ward, which is surrounded by many utilities , such as: District 2 People's Committee, electricity provider, international schools, treasuries, international hospitals, riverside parks 10ha and Thanh My Loi park. From this property, it takes:
– 10minutes (mins) to District 1 central, Bình Thạnh district
– 10 mins to Phu My Hung, District 7.
– 10 mins to supermarket Metro, District 2.
– 5 mins to Mai Chi Tho highway HCM – Long Thanh – Dau Giay
– 8 mins to district Hi-tech park district 8.
Every buildings  have different advantages at Feliz en Vista property
As Berdaz  building is located in the central position of the property with senior view, which view to Saigon River and District 1 center, the other direction looking at the internal pool of two adjacent property are Feliz en Vista and Vista Verder.
Senior Altaz building is located near river with a panoramic view to Saigon River, which embracing the vision are two symbols of the city: Phu My Bridge (District 7) and Bitexco building.
The city center illuminates itself by the poetic Saigon River. This building is located in a separate area and has its own path.
3. Layout
Somerset building is 5-star standard of Ascott Group, 3 apartment buildings including Cruz, Berdaz and Altaz are built with their architectural stamp and western names.
Cruz in Spanish means "Sewing", the name is inspired by the ability of each meticulous painting shaped by countless subtle stitches. 34-storey building with 510 apartments with 1-3 bedrooms and using area from 58sqm – 115sqm.
Apartments from 4th to 14th floor are basic hand-over and from the 15th floor to the 34th floor completed handover.
Berdaz is the central building of the property with two senior view. The building is 34 storey but only 210 apartments with the area from 106sqm – 500sqm and 2-bedroom duplex apartments accounting for 75sqm, 3-bedroom   apartments with area of 106sqm, accounting for 25% and 2 attic apartment has a garden with an area 400sqm and 500sqm. Both Cruz and Berdaz buildings have sold 95% of the apartments since opening in November 2016.
4. Includes more than 100 senior utilities and green nature
Artificial lake, outdoor cinema, horizon jogging, royal garden,… which 1 of 89 outdoor utilities at Feliz en Vista property.
Buildings are not only designed different style, investor Feliz en Vista property also invested 77% area to create a modern living space.
It is green nature with 89 outdoor facilities and 34 indoor facilities.
Outdoor utilities included: artificial lake, outdoor cinema, horizon jogging, royal garden, hot spring, 50 meters long pool and saltwater pool, artificial lake, water slide, point injection water, picnic area, … which a green space utilities for weekend picnics. And indoor utilities such as: entertainment room, aquarium area, indoor game zone, children's playroom, library and service office, … meet the demand for residents on days of week as well as on rainy days.
5. Enjoy luxurious life with nature and modern utilities
The most luxurious is Altaz building with many facilities such as a 50meter saltwater pool connecting a mysterious pool, a premium lounge with wine bar and cigars, luxury fitness room.
The sauna, steam room and royal garden, … The 34-storey building has a building density 10 apartments / floor, including 202 luxury apartments with 3 types: Sky Mansion 216sqm, Sky Villa 164sqm and Sky Loft 118sqm. Especially the arrangement of separate elevators according to each type of apartment.
As Sky Mansion and Sky Villa have 1 elevator for 1 apartment and Sky Loft has 3 elevators for 76 apartments.
Senior apartments in Feliz en Vista are scurpulousness in interior design and completed senior interior. The super-senior lobby  at Altaz building with wine bar and cigar.
Feliz en Vista property is also scrupulousnes interior design, creating a living space.The apartments that are completely hand-over  with high-class furniture of famous brands such as: TEKA kitchen equipment, ROCA sanitary equipment, DAIKIN air conditioner, YALE smart door lock, …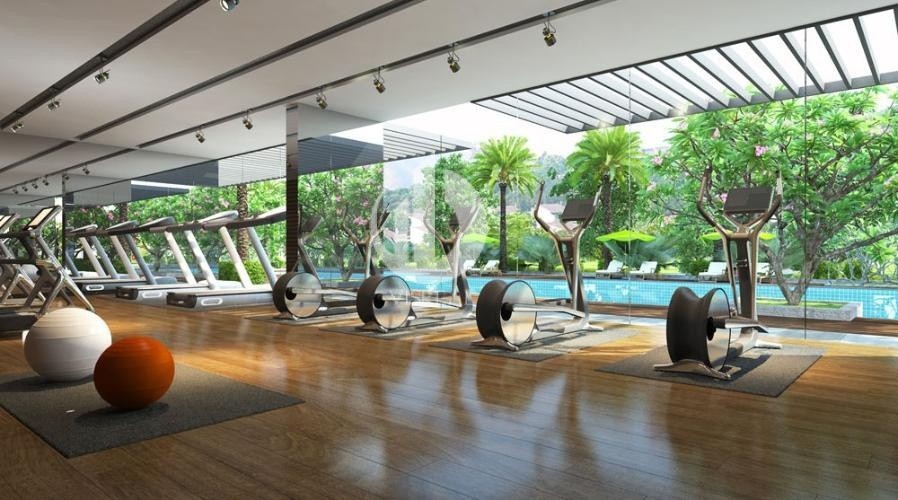 Feliz en Vista apartment owns a quiet, cool and fresh living space. This is a good place for living if you stay and work at Ho Chi Minh City.
————————————————————-
Please Contact us to arrange an appointment
Phone: ‎(+84)903004226 ( Ms.Helen)
Email: helen@visreal.vn
Office: 1F- N.G.E Building, No. 292 Ung Van Khiem Street, Binh Thanh.Dist, Ho Chi Minh City